Price – $19.95 (click on the "add to Cart" button below to purchase the book)
Do Not Force It, Tap The Good, reveals that experience is two fold—good and bad happen at the same time. In this book, you will discover the power of words, the power in the invisible world; and how to raise your vibration to tap into perpetual happiness, enthusiasm, and self-love.
Book Price: $15.00 Shipping and handling – $4.50  Total: $19.50
Becoming a Sex CEO on a Spiritual Level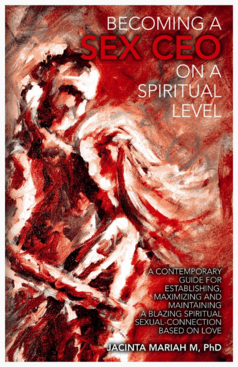 ​Consider this book the one-stop portal for every couple. With a Sex Coupon Section, the book will revive even a dead and buried sexual relationship for lovers.
Book Price: $14.50 Shipping and handling – $4.50 Total: $19.00