Life Liberation, & Personal Coaching 8 Weeks' Mastermind Program
Click HERE to access the introductory video. 
Welcome to the Life liberation and Success Coaching Mastermind, a 8 weeks' program that will ignite your true potential and reveal your magnificent genius.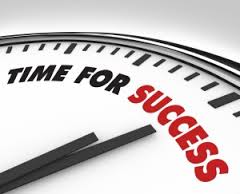 The program is delivered weekly: a recorded video with a coaching session and accompanying script one day weekly; and one (1) interactive hour on Skype/phone twice a month.
 1.     Are you interested in making quicker and better decisions, and hence create fewer delays and better quality of actions?
2.     Are you sick and tired of trying to financially make ends meet?
3.     Do you often have trouble concentrating on what's truly important in life?
4.     Are you confused by seeing the possibilities and knowing which path is best for you to take?
5.     Are you having Trouble drawing clearer distinctions regarding present connections, situations, and future directions?
6.     Are your past experiences and negative emotions negatively impacting your focus, productivity, and success?
You are about to enter a partnership that will give you the true competitive edge.However, you must step up as well. Commit to the Life Liberation Success coaching with the passion and focus that your life deserves.
We'll bring you extraordinary resources that will powerfully improve the quality of your personal, and professional life. Then, you can truly experience the powerful momentum that comes from living life at its peak.
We promise an experience that will not only stretch you, but that will be more fun than you have ever imagined possible. We don't pretend that our coaching success partnership will be effortless, but it will be extraordinarily rewarding.
               
The 8 Weeks' Program:
Week 1: – Personal Leadership Intelligence Mastery
Develop life and/or business concrete goals with strategies proven to drive you to achieving those goals.  

Learn an insight-driven approach to leading yourself in a consistent inspired way, and how to influence people to help you achieve your goals.

Establish your daily Rituals through a Proven Productivity Mastery Model that will help you become more productive and driven.
A Value of $750
Week 2 & 3: – Emotional Freedom from Abuse, and other Self-limiting Beliefs
·         Identify your self-limiting beliefs and release them through EFT and NLP
A value of $1500
Week 4 & 6: – Money Mastery with EFT
Turn around worry and sadness over lack of money

Get rid of the burdensome feeling of debt and bills

Tame the deadly duo – sticker shock and mistaken austerity

Become free of envy that feeds a scarcity mindset

Release fear of losing what you have
A Value of $1750
Week 7 – 8: Ultimate Success Roadmap
Remove blocks to success through EFT

Improve your confidence and self-esteem through EFT

Heal from the fear of self-experience and public speaking through EFT

Set new goals to achieve higher heights.

Install new positive prompters to achieve ultimate success through EFT
A Value of $2250
Total Value is $1975
A One-time payment of

$1975 
Your time has now come for ACTION.